My little Etsy shop has been receiving lots of visits this week, and in fact,
I've sold THREE custom photo enhancement/touch-up listings!
I'm going to share with you below the before and after photo of each delivered item.
(These photos were not taken by myself. I did, however, edit the images in the final product as shown).
Photo Edit #1
Client's Requests:
Crop
Blur background
Remove goal post beside husband's ear
Additional applications:
Removal of other large distracting objects
Client's Requests:
Change flower color (pink to red)
Remove top, front tooth
Smooth and/or sharpen
Additional applications:
Color balance correction
Brighten
Eye enhancement
Skin soften
Client's Requests:
Remove wrinkles and dark spots under eyes
Sharpen / soften
Additional applications:
Brighten
Curves adjustment
If you too are interested in having me edit one of your precious photos, I'd love to hear from you!
Contact me at
ThePhotoMommy@gmail.com
. You can also check out the photo touch-up listings I currently have available at my Etsy shop by clicking
here
.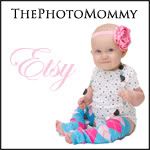 AND, check this out....
During the holiday season, type in the coupon code
HOLIDAY
at check-out to receive 15% off any of my Etsy products!
© All images edited by Breena Johnson are copyright of ThePhotoMommy and may be used on her website (www.jb-gallery.com), her blog (http://mommyknowslife.blogspot.com/), or on Etsy.