"ROAR!" is what Ava loves to say! She is a little lion some days, and she loves to take her lion toy practically everywhere with her. This is was inspired the second letter craft for our
"Learning My Lovely Letter"
alphabet scrapbook. (Click
here
to see the first letter we made for our collection). Another reason for wanting to make the letter "L" next is because it's one of the sounds we're currently working on during "therapy". As Ava's mommy (and her very own speech therapist) we like to incorporate sounds Ava is learning to say correctly during a fun activity, like crafting. And just so you know, she's currently saying "L" in the initial position almost 100% of the time! Yay! (We're still working on the medial position - like in the word "yellow", but she'll get it soon enough).
While the idea and template for this craft comes from
here
, you'll notice that we made several little changes of our own, including the addition of a lion cub for our lower case letter.
Needed to make this craft:
crayons
card stock
scissors
paper
What to do:
1.) Print out and color two copies of the template.
2.) Cut out.
*Optional but highly recommended...
3.) Play with little sister while mommy cuts out the remaining pieces.
4.) Glue all the pieces together (as shown).
So adorable, don't ya think?!
We're already thinking of ideas for our next letter, so stay tuned!
Linked: Crafty Moms Share, Crayon Freckles, Confessions of a Stay At Home Mommy, The Idea Room Community
------------------------------------------------------------------------------------------------------------
Reminder:
Be sure to check out the awesome giveaway I have going on right now! It's perfect for the upcoming holiday season!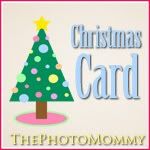 And, don't forget to link up your favorite photo of the week at tomorrow's
Look Whooooo's Snapping photo linky party!